As technology progresses, it will be only a matter of time until we can visually see another planet. Also, the detection of an atmosphere and its components will tell us a lot about alien worlds. This is a well written article. Go to the link, that leads to the site. Enjoy.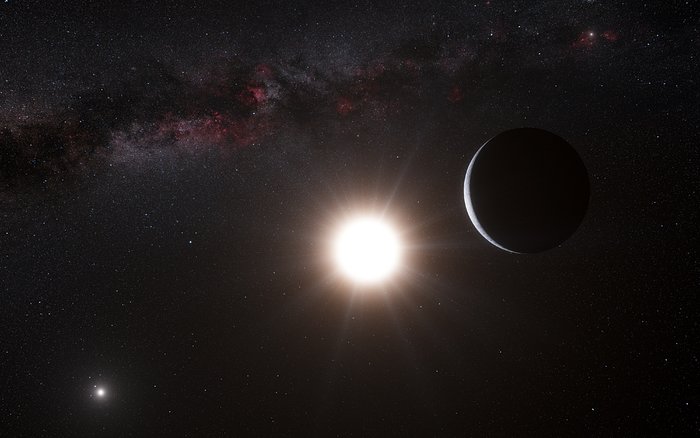 Project Blue: Private Space Telescope to Hunt for Alien Earth at Alpha Centauri
An exoplanet could orbit in the habitable zone of our neighboring binary star system, Alpha Centauri, as depicted in this illustration. Alpha Centauri A is the larger star, and B is the smaller one.Credit: ESO/L. Calçada/Nick Risinger
If you enjoyed this post, please consider for a minute to join us at the First Contact Support and Research Society, as a subscriber or a follower, to help us spread the message. It only takes a few seconds and 2 clicks. Also look around on the site. You will find many resources and the necessary information, that will help you to better understand the concept, and already live a better life. You don't have to wait for the future to arrive, you can start living in it right now. And don't forget to visit our
YouTube
channel. Thank you very much for your support.
HOME