Ufo's, Aliens, extraterrestrial Life ... any which way you wanna call it. If we make First Contact, do we have a plan for this scenario? Is the planet prepared for an Alien encounter? may it be Ancient Aliens returning, or another Ufo crash, in either case, we need a plan. Check out this article. Its a good read. Go to the link, it will direct you to the page.Enjoy.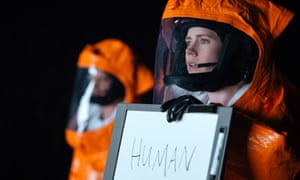 What is the protocol if aliens make contact? | Science | The Guardian

If we find aliens, or they find us, what happens next? Most of the answers to that question come in the form of films. There's Contact (we build a space ship),
District 9
(coexist unhappily),
Close Encounters of the Third Kind
(friendly abductions) and Independence Day (bang!). Next week,
Denis Villeneuve's Arrival
will give its answer, but what's the plan in the real world?
If you enjoyed this post, please consider for a minute to join us at the First Contact Support and Research Society, as a subscriber or a follower, to help us spread the message. It only takes a few seconds and 2 clicks. Also look around on the site. You will find many resources and the necessary information, that will help you to better understand the concept, and already live a better life. You don't have to wait for the future to arrive, you can start living in it right now. And don't forget to visit our
YouTube
channel. Thank you very much for your support.
HOME